Velvet - Baby Petroleum Jelly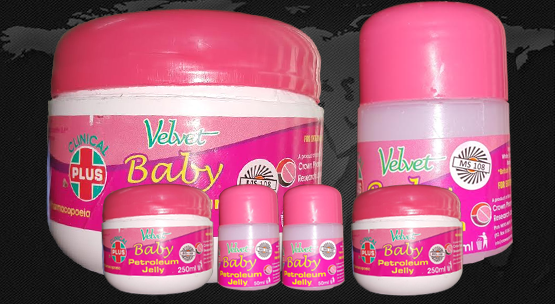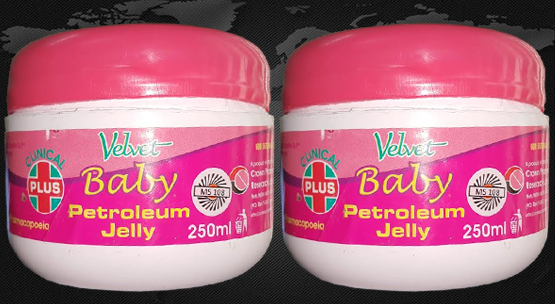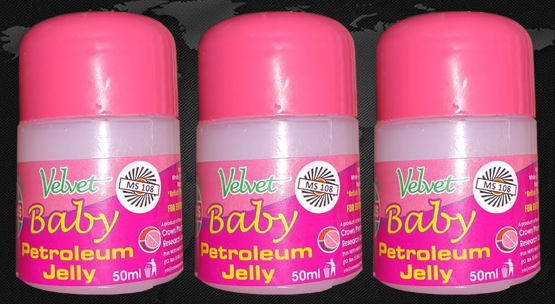 Velvet Petroleum Jelly can be used it applied everyday daily all over your body or even your face. It heals dry skin, protect minor cuts, scrapes and burns. It cares the skin from wind burn and chapping. Also it reduces the appearance of fine dry lines. Vaseline Petroleum Jelly contains no colour, fragrances or irritation.
It works by creating a sealing barrier between cells, which locks in moisture and speeds up your skin's natural healing from dryness, helping it reinstate from within. Its occlusive function also allows it to protect dry, cracked skin and minor cuts, scrapes, and burns.
Specifications
Features
Best for dry Skin and dry rough skin
Pure petroleum jelly
Protects your skin from windburn and chapping
Hypo-allergenic
Directions to Use
Apply abundantly to all over skin.
Benefits
Heal wounds
Gets rid of chapped lips
Heels diaper rash
Shine shoes
Makeup remover
Shriman Values
We will achieve our objectives through honesty, transparency and honoring our commitments to our Velvet Distributors, Dealers and Retailers.

To provide our customers with high quality products and services with true value for their money.

To earn our customers' loyalty by maintaining a high level of satisfaction.