Bullet Detergent Powder and Paste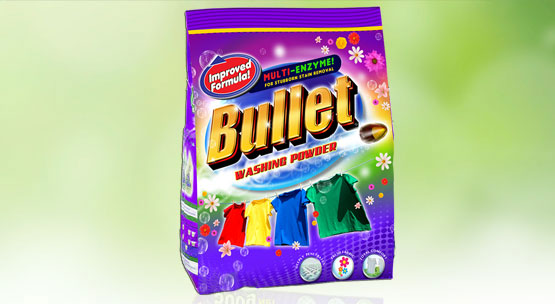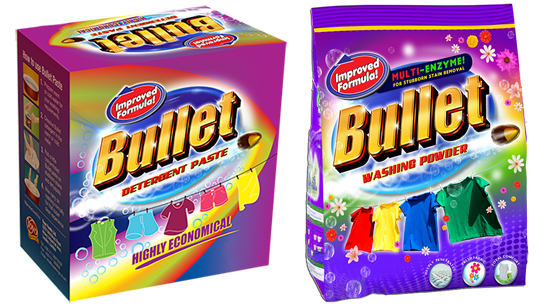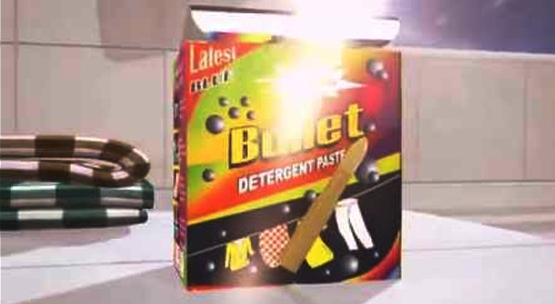 Bullet Detergent Powder and Paste comes with a superior quality of washing and faster reactivity having low foam. It takes care of hard water and cold water. It helps to provide attain whiter, brighter and fresher clothes and hit the strong dirt areas and remove the dirt during the soak itself, giving the fabric a new, shiny look.
Bullet Detergent Powder and Paste guarantee smoother and softer fabrics, effective stain removal and an overall pleasant washing performance. All the pastes are formulated for hand washing and are very cost effective. It is available in boxes and easy open pouches.
May be harmful if swallowed and avoid contact with the eyes and wear protective gloves for prolonged direct contact. Store it in a dry location to avoid dispensing problems.
Specification
How to use?
Soak the clothes with bullet detergent
Keep the clothes for few minutes
Then wash the clothes
As per your quantity of clothes, use sufficient bullet detergent powder
Features
High effectiveness
Accurate compositions
Safe to use
Longer shelf life
Benefits
More effective
Better for your skin
Better fragrances
They are septic-safe
They improve air quality
Shriman Values
We will achieve our objectives through honesty, transparency and honoring our commitments to our Bullet Detergent Powder and Paste Distributors, Dealers and Retailers.

To provide our customers with high quality products and services with true value for their money.

To earn our customers' loyalty by maintaining a high level of satisfaction.