Boom Detergent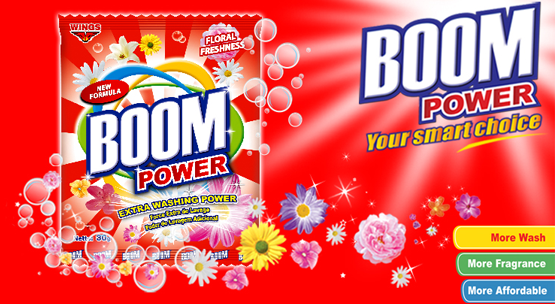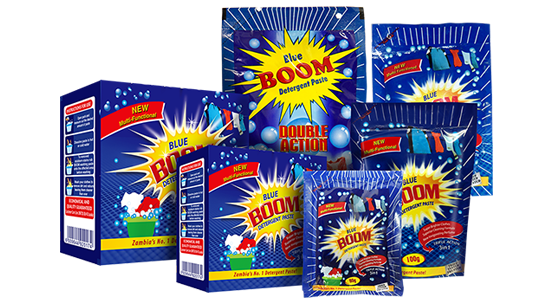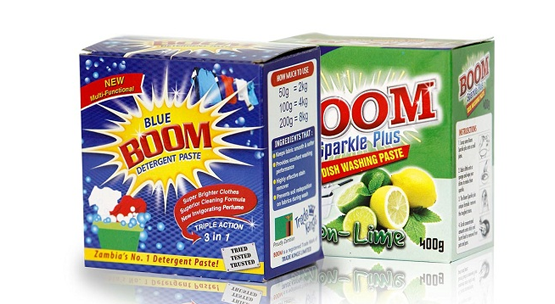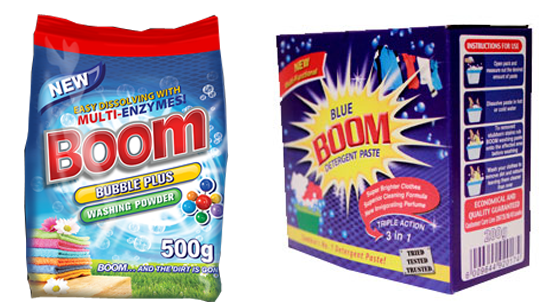 The trouble faced by every family to maintain whiteness has come to an end now with the launch of Boom Detergent Powder. It has always evolved to supply to the rising desires of all families housewives. It plays an essential part in aiding us to look good by giving superior white clean clothes. Also, aids to provide whiter, brighter and fresher clothes and hit the strong dirt areas and remove the dirt during the sack itself, giving the fabric a new, shiny look.
Boom Detergent Powder is your reliable partner in guarantee you and your family always looks your best. Its bright clean technology removes dirt from deep within the fibres and removes tediousness to keep clothes bright like new.
Shriman Zambia LTD is distributing boom detergent powder to all provinces in African Country. We distribute boom detergent products all over Africa with the help of our efficient supply chain.
Specifications
Features
High effectiveness
Accurate compositions
Safe to use
Longer shelf life
How to use?
Soak the clothes with boom detergent
Keep the clothes for few minutes
Then wash the clothes
As per your quantity of clothes, use sufficient boom detergent powder
Benefits
More effective
Better for your skin
Better fragrances
They are septic-safe
They improve air quality
Shriman Values
We will achieve our objectives through honesty, transparency and honoring our commitments to our Boom Detergent Powder Distributors, Dealers and Retailers.

To provide our customers with high quality products and services with true value for their money.

To earn our customers' loyalty by maintaining a high level of satisfaction.